Community Safety and First Responders
LP employees are members of volunteer fire departments, search and rescue teams, and community development boards in the many communities where we operate. Recently, LP Tomahawk donated LP products to the Tomahawk Fire Department in Wisconsin. Following an EF-2 tornado that ripped through Clarke County, Alabama in 2021, the LP Clarke County team stepped up to support the Clarke County Emergency Management Agency by assisting with cleanup efforts and donating much-needed funds for severe weather preparedness and response supplies.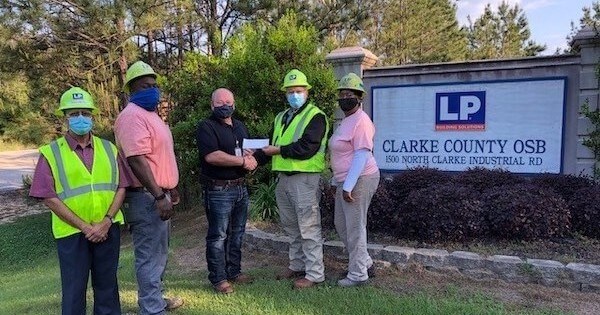 Supporting Professional Development Through the Randy Holden Memorial Award Scholarship
In honor of a former employee, LP Dawson Creek in British Columbia awards the annual Randy Holden Memorial Scholarship Award to a local student to help with post-high school education. Selected annually by the Dawson Creek Secondary School, the 2021 recipient was Tim Bieri, who plans to pursue a career as a heavy-duty trades technician. Tim was very excited to receive the scholarship and hopes, one day, to be an LP employee!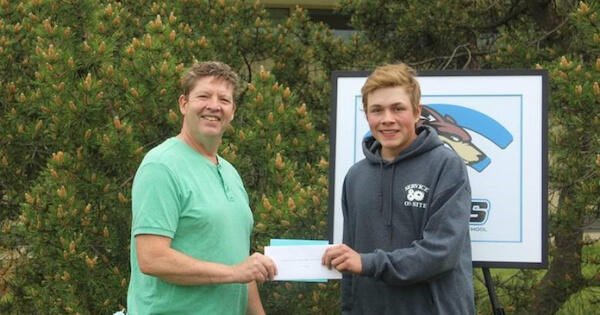 Nashville Predators and KaBOOM!
Over the years, LP has partnered with the NHL's Nashville Predators Foundation and KaBOOM! to build playgrounds for children and young students at Nashville area schools and early childhood development centers.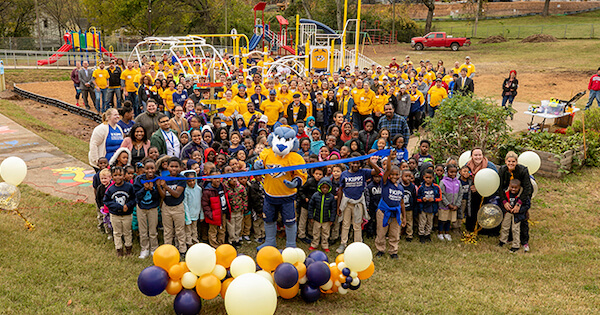 Cleaner Highways, Heart Health, and Habitat for Humanity
LP Two Harbors, an LP Siding mill in Minnesota, hosts an Adopt a Highway® cleanup day twice annually, participates in its local American Heart Association Walk, and makes regular donations to three local Habitat for Humanity chapters. Farther down the road on Lake Superior, LP Newberry employees regularly volunteer with Adopt-A-Highway to clean up two Michigan highways.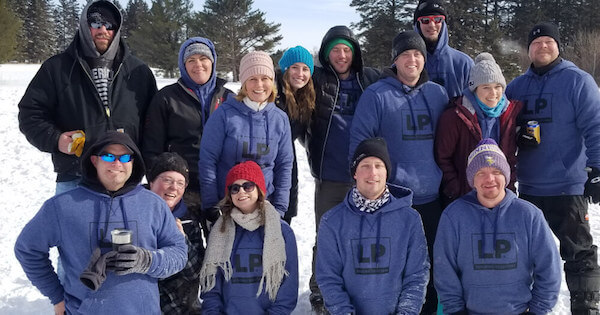 Stepping Up During COVID-19
During the personal protective equipment (PPE) shortage in the early days of the COVID-19 pandemic in 2020, nearly all of LP's manufacturing locations donated much-needed masks, gloves, and cleaning supplies to local hospitals.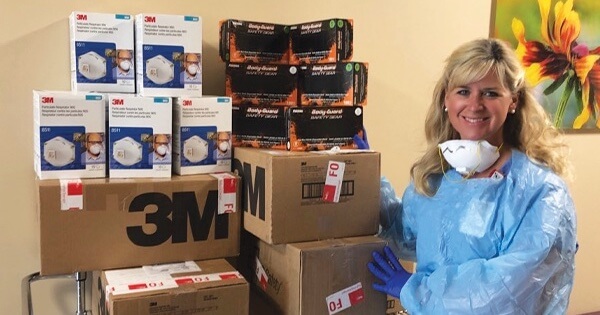 Engaging the Next Generation with Student Tours
LP Dawson Creek, British Columbia and LP Houlton, Maine host student tours from the local schools to help share an understanding of LP's operations and corporate culture.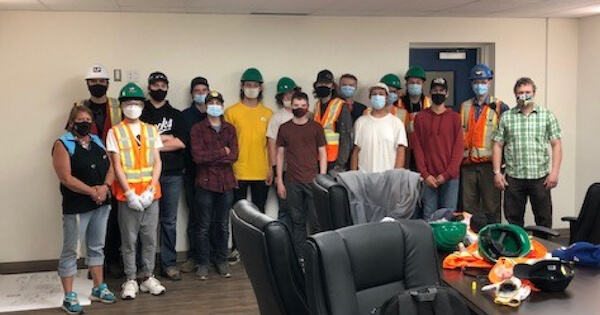 Campus Green Spaces
In 2021, LP Dawson Creek donated aspen tree rounds to the Dawson Creek Secondary School's Evolving Green Space Science Course to help students learn about tree planting and create a shared green space on campus.
Nashville Tornados and Floods
When disaster strikes, LP regularly steps in to provide financial, volunteer, product, and other resource support to its local community. LP and the LP Foundation donated over $200,000 to relief efforts following the devastating March 2020 tornados that ripped through Middle Tennessee where the company is headquartered. LP also provided its oriented strand board (OSB) product to protect storm-damaged homes until repairs and rebuilding work could begin. The tornados brought down many trees, so LP employees rolled up their sleeves to plant trees with the Cumberland River Compact to help restore the city's tree canopy in historically neglected neighborhoods hard hit by the storm.
Less than a year later, unrelenting rainfall in Nashville turned roads to rapids and swept vehicles off streets. After the storm cleared, more than seven inches of rain had fallen over a two-day period, leaving Nashville with over 500 damaged homes, hundreds of displaced residents, and tens of thousands of people without power. To aid in the city's recovery, the LP Foundation donated $25,000 to the American Red Cross of Tennessee and volunteered in support of the city's cleanup efforts.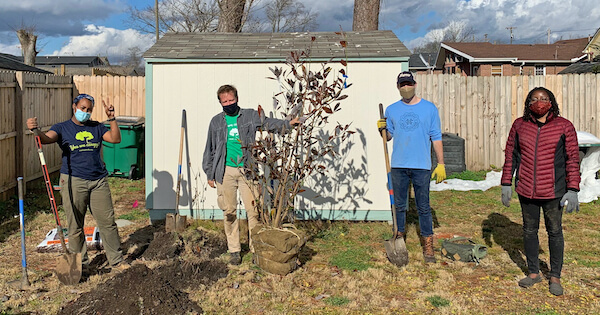 Spooky Scholarships and High School Honor Rolls
LP Tomahawk, a Siding mill in Wisconsin, recently donated LP products to help build the Haunted Sawmill in Merill, Wisconsin, a haunted house that raises youth scholarship funds for local students. Each year, LP Tomahawk sponsors the high school honor roll publication in the local newspaper, the Tomahawk Leader.
Making a Bid for North Carolina United Way
LP Roaring River was named the second-largest donor for the United Way of Wilkes County after it raised over $10,000 through an employee auction in 2020. This facility also participates in the United Ways' payroll deduction donation program.
Membership in All the Right Clubs
Many employees at LP Swan Valley, a Siding mill in Manitoba, are active in their community and serve on clubs such as the Kinsmen Club of Swan River, Swan River Lions Club, Swan Valley Outdoors Association, Swan Valley Sport Fishing Enhancement, volunteer fire fighting, and coaching and officiating of local sports.
Putting People on a Rewarding Career Path
The Human Resources team at LP Swan Valley regularly assists Lifeworks students, a nonprofit that supports people with disabilities, with employment, resume writing, and interviewing skills.