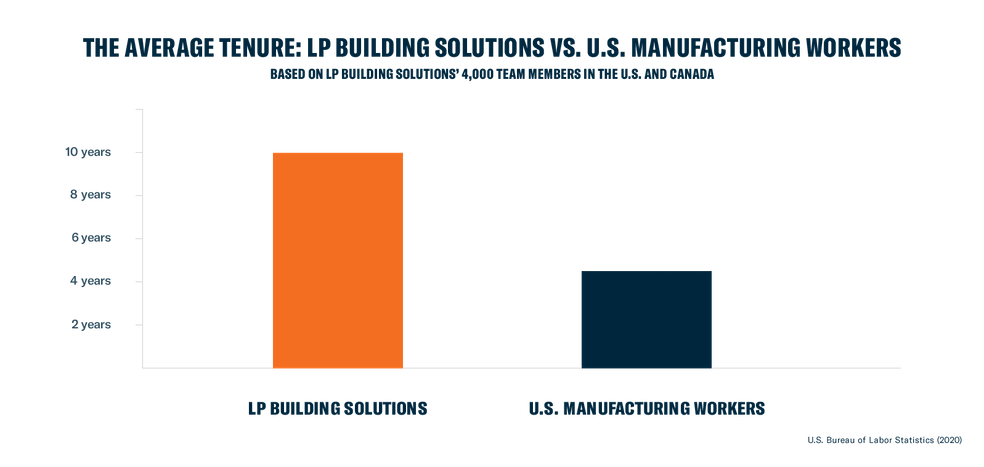 Employee Health and Safety
We see safety as so fundamental to our operations that we use it as a metric to evaluate operational excellence. Our leading-edge approach to safety relies on an advanced form of safety management that measures serious injury and fatality (SIF) potential in order to prevent incidents before they occur. This approach means every employee is supported and empowered to speak up when it comes to safety.
Using SIF represents a shift away from the more traditional total incident rate approach, which is a lagging indicator of past occurrences. LP's health and safety programs are governed by the LP Environmental, Health, and Safety (EHS) Protocol Standard, which is applicable to all LP locations, wholly-owned subsidiaries, and majority-owned joint ventures. In cases where LP is not the majority owner of an operation, we strongly encourage the adoption of the LP Protocol or a similar standard. Our EHS Protocol Standard applies to both employees and contractors.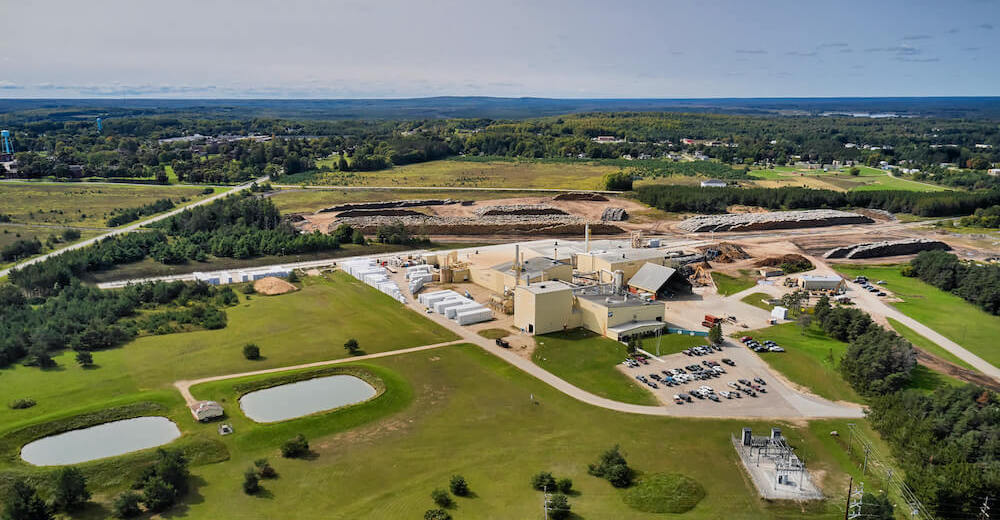 Award-Winning Safety
LP's industry-leading safety record is recognized by the American Forest & Paper Association (AF&PA), the National Safety Council, and EHS Today. Since 2010, LP has won over 70 safety awards, including nine APA Safest Company Awards. During this time, LP also won the National Safety Council's Occupational Excellence Achievement Award.
Two LP facilities, LP Hayward and LP Two Harbors, currently hold the distinguished Star certification from the U.S. Department of Labor's Occupational Safety and Health Administration's (OSHA) Voluntary Protection Program (VPP). Acceptance into VPP is OSHA's official recognition of the outstanding efforts of employers and employees. Certified VPP employers serve as the gold standard for safety excellence. Both sites have held this recognition for over 15 years, which has required recertification every five years. LP Roaring River holds a similar recognition, the North Carolina Star Certification from the North Carolina Department of Labor.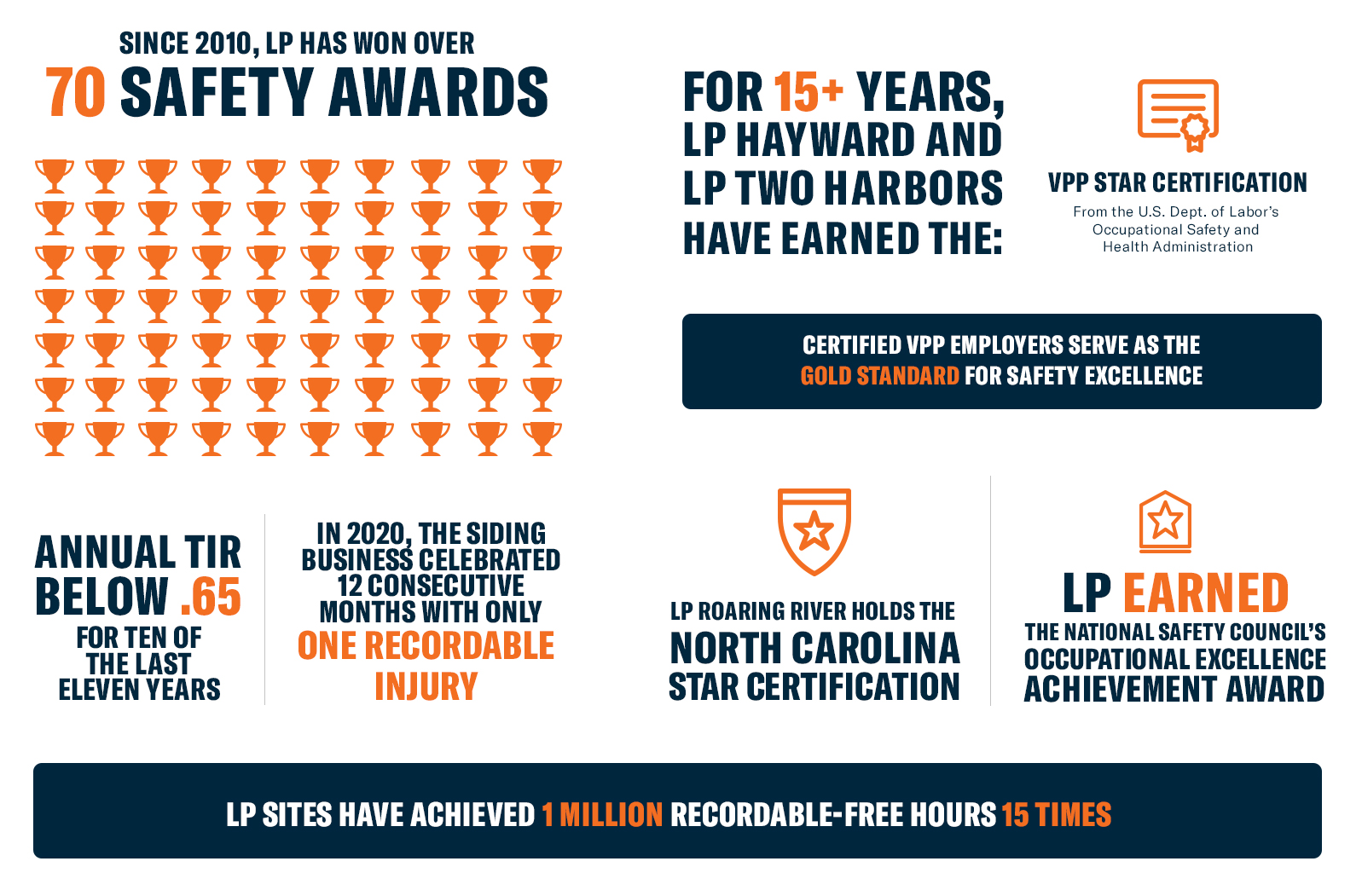 Caring for Each Other
LP respects our employees as people who have lives and responsibilities outside of work. That is one reason LP provides healthcare and wellness resources, including complimentary counseling from trained clinicians and low or no-cost health clinics at or near many of our sites. This access to counseling and primary care services is provided exclusively for our employees and their families.
We also support each other in times of need through the LP Cares Fund—an employee emergency support fund. This is funded by LP employees through tax-deductible donations, which are matched dollar-for-dollar by our granting organization, the LP Foundation. Since its inception in 2014, over 500 employees and their families have been supported by the LP Cares Fund during times of need.
Support for Employees
Diversity, Equity, and Inclusion
LP's commitment to diversity, equity, and inclusion (DEI) is central to our values as well as our long-term sustainability and success. Employees who can be their authentic selves at work are more engaged, happy, and productive. Ensuring a diverse workforce supported by an inclusive work environment is not only the right thing to do, but we believe it also offers a competitive advantage as a company. Learn how LP is supporting DEI, with the goal of building an organization that attracts a diverse and results-driven workforce.